Perhentian Islands Community Internship
Join the Perhentian Eco Education Project on the Community Internship
Project: Perhentian Eco-Education Project
Location: Perhentian Kecil, Malaysia
Category: Tourism & Community Development
Job Type: Community Internship
Duration: 3-9 months
Start Date: June 2022 onwards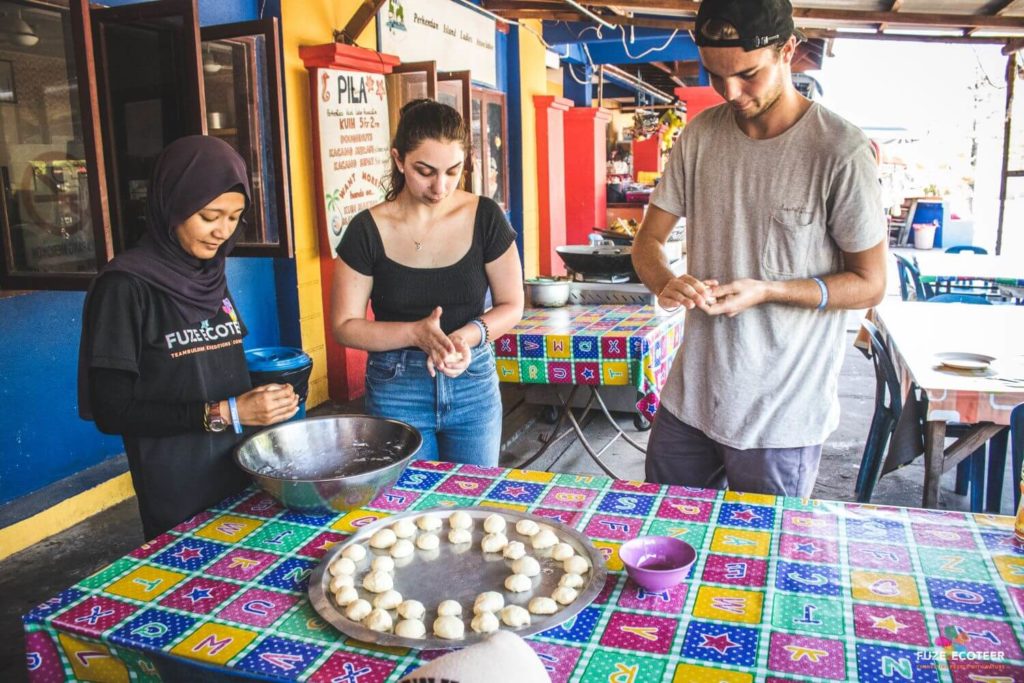 Enjoy working with people and fancy living the Island life? If you're great at building relationships, organisation, and are looking to gain experience in people management with conservation and community development thrown in, then this community internship is the role for you.
Fancy living life on a paradise island working with the local community to benefit the environment? As a Community Liaison Leader for the Perhentian Eco-Education Project you'll do just that, working closely with villagers, NGO's and tour operators. Through encouraging active participation from the villages, it's your job to introduce villagers to potential new forms of tourism revenue. Be it residents hosting Malay dinners, offering village tour and snorkel guides, or Kuih making classes to tourists.
Benefits
Free accommodation – you will live in the project house, sharing a room with at most 3 other people and have access to communal food shared with team members and volunteers.

Free food – You'll get access to communal staff food at the PEEP House where you'll be expected to muck in and help cook. Plus treat yourself to some delicious local cuisine from around the village or when attending Malay dinners with our volunteers.

For international interns, visa cost will be borne by the intern. FE can help with the visa application process for a fee. 

Free Wifi at our project sites.

1 day off per week, plus a block of 7 days off every 90 days during project season (March to Oct). Hop on a water taxi and snorkel amongst some impressive marine life, or head further afield. You might as well see some of the fantastic sights Malaysia has while you're here.

Allowance of RM250 per month from the 7 months onwards if you are able to commit to a longer-term internship.

All work-related expenses (Unfortunately this doesn't include your travel to or from Malaysia)

Written reference letter upon completion of the internship.
What we need from you
To apply for this role you'll need to meet a few requirements and be committed and passionate to engaging with the local Perhentian community and promoting sustainable tourism practices. Find out more about the role and the duties you'll be completing throughout the internship below.
Requirements
Keen interest in sustainable tourism, conservation and community development.

Excellent communication skills and a confident public speaker.

Fluent in Bahasa Malaysia and an excellent level of English, verbal and written.

Highly organised and ability to work to a schedule.

Team player but also comfortable working independently.

Comfortable working with children.

Efficient time management skills and ability to work to deadlines.

Flexible and adaptable. 

Knowledge of the work of the Perhentian Eco-Education Project in Malaysia.

IT competency.

International interns are required to pay a deposit UKP100 to Fuze Ecoteer. Interns will receive the deposit money back when his/her internship contract intern term ends and work performance is satisfactory.
Key duties and responsibilities for the Community Internship role
Act as secretary for the Perhentian Island Ladies Association (PILA); organise and help manage weekly meetings.

Develop tourist programs to provide an alternative income for the group and promote to resorts to order local traditional cakes and promote Malay dinners to their guests.

Promote PILA online via Facebook, Tripadvisor and through articles/blogs.

Work with the ladies to improve and develop their environmental awareness e.g. using less plastic to sell their products. Develop eco-activities the ladies could lead to making an income e.g. composting, recycling or a plant nursery. 

Communicate regularly with the villagers; invite to Ecoteer house or visit them at their homes. Discuss the importance of a healthy, clean environment to tourism. Build support.

Meet with other stakeholders (NGO's, government agencies, universities etc) and discuss collaborations to work towards a sustainable island, maintaining a database of all stakeholders. Identify and implement opportunities for sharing data.

Act as a liaison between all stakeholders and assist in organising environmental activities such as beach cleans or awareness booths. Host safety and awareness briefings with resorts around the island.

Lead three weekly school clubs; English, Eco-Snorkel and Ecoteer Environmental Clubs in addition to teaching adult learning classes.

Complete weekly teaching reports and feedback to project manager.

Participate in beach and village cleanups, encouraging villagers to get involved.

Assist with composting and recycling projects and promote sustainable practices by sharing information.

Conduct Coral Watch Surveys working with villagers at selected snorkel sites and ensure safe practice.

Collect photos and videos of activities for social media where appropriate and produce blogs about your experience when requested.

When required, assist the project manager and other interns with volunteer and research activities including water confidence and eco snorkelling practices.

Report to your supervisor and collaborate with other interns when necessary, maintaining open communication at all times.

Follow agreed timetables to deliver work in a timely fashion.

Display a professional example to local community members, volunteers and colleagues.

Follow instructions as delivered by project managers when on site.

Ensure the project house is kept clean and tidy, assisting with daily chores on a rota basis.

Adherence to all safety measures, protocols, procedures and budgets as directed by Fuze Ecoteer.

Any other duties that may be required including; group events, cover for colleague's leave and illness, providing adequate notice of travel arrangements (work-related or personal)
How To Apply
Please submit your CV, and Cover Letter to adventure@fuze-ecoteer.com.
For more information or if you have any further questions about the role please email adventure@fuze-ecoteer.com.
To get a real idea about the Eco-Education Project where this community internship is located, have a look at our video with the Project Manager, Naquiah, below.