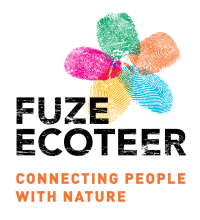 CONNECTING PEOPLE WITH NATURE !! GROUP
If you are in a group or want to organise a school trip or even company programme, then you are with the right people. Fuze Ecoteer have many years of experience in offering fieldtrip programmes and group travel. You can learn more here. VOLUNTEERING
Have the holiday experience of a lifetime. Join us for Conservation and Community Volunteering. You can help to protect sea turtles in the tropical paradise islands of Perhentian. Or, go trekking for conservation in the world's oldest rainforest. If you are an animal lover, then you can care for rescued animals such as orangutans, sun bears and other wildlife. Fuze Ecoteer runs volunteer projects for Marine and Rainforest conservation in Malaysia.
To Produce Internationally Recognised Projects
To Create a Sustainable Perhentian Islands
365 Days of Anti Poaching Patrols by Local Communities
Globally Recognised Agro - Reforestration Practise
Our Projects
All of our projects are conservation and environment focused; through benefitting local communities, we embody the message of sustainability
because of our Clients we are doing more good for more people!