COnservation Internships and jobs in Malaysia
Start your conservation career with Fuze Ecoteer with a conservation internship in Malaysia
Are you looking for a conservation internships in Malaysia? If yes, then you have found the place! Fuze Ecoteer offers conservation internship opportunities at their own and selected NGO's. You can join one of our conservation internships at our projects helping with turtle conservation, marine conservation or rainforest research. You may also join them with our eco education and community projects. If you are a budding marketeer then you can join the HQ team and help with marketing the projects.
Read below for the details of conservation internships and below again for some tips on starting a career in conservation.
Paid Full time Roles
Are you passionate about cleaning rivers through solving waste issues on a local village based scale? If yes then we want you to apply.
FE is a social enterprise working with partners towards a Zero Waste Model in Kg Sg Penchala and TTDI. We are looking for determined and problem solving people who will lead our army to clean the rivers through smart initiatives and providing equity to villagers.
Find out more now – Click Here For More Info
Assistant Roles
Assistant roles are similar to internships but they have more responsibility and in return a monthly allowance is provided throughout. These roles are for people who can commit for the entire season and whom want and flourish with extra responsibility.
Perhentian Islands
Perhentian Turtle Project – Field Research Assistant – Starts March 2022 for 8 months.
APPLY NOW – Click Here For More Info
Perhentian Marine Research Station – Marine Scholar – Starts March 2022 for 8 months.

APPLY NOW
–
Click Here For More Info
Perhentian Marine Research Station – Marine Research Co-ordinator – Starts March 2022 for 8 months.

APPLY NOW
–
Click Here For More Info
Perhentian Eco Education Project – Assistant Project Manager – Starts March 2022 for 8 months.
CLOSED – Click Here For More Info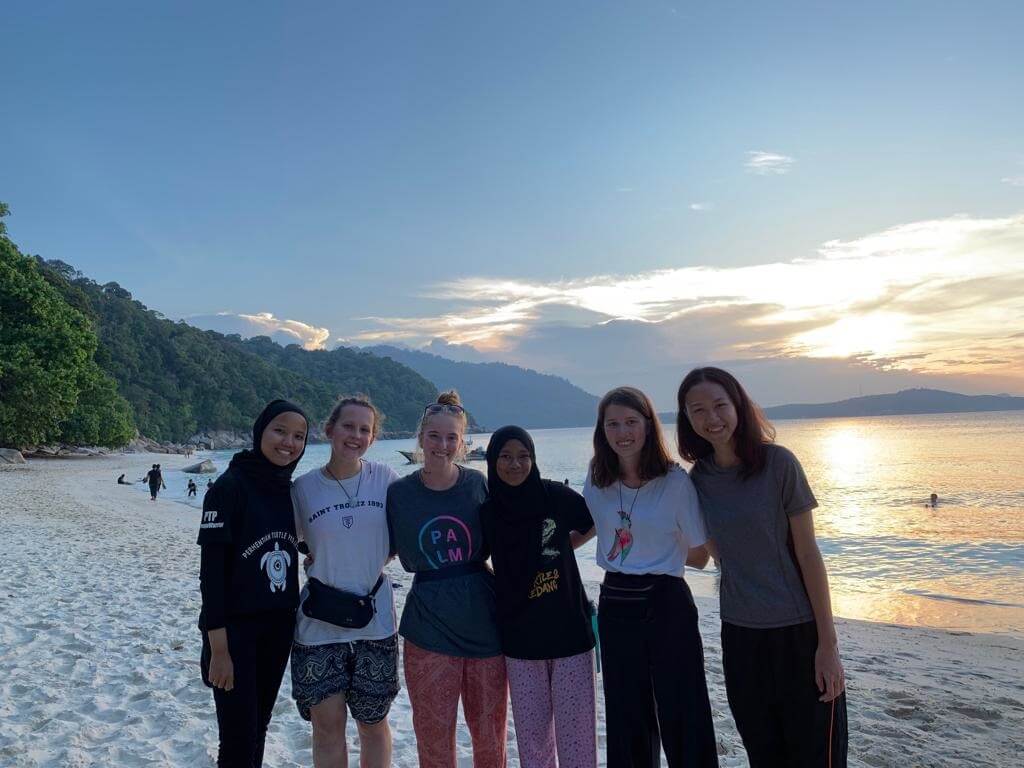 Upcycling and Waste Management
TTDI, Kuala Lumpur
Upcycling Internship working with Precious Plastic Machines – Starting January 2022.
APPLY NOW  – Click Here For More Info
CAD Product Design Internship – Starting January 2022.
APPLY NOW  – Click Here For More Info

 Perhentian Islands
PMRS Waste Management Internship – Starting March 2022

Marketing and Events
Virtual or TTDI, Kuala Lumpur
Precious Plastic Merchandise and sales Internship –  Starting January 2022
Teaching and Environmental Education
Perhentian Islands
Perhentian Eco Education Teacher Internship – Starts June 2021 onwards.
APPLY NOW – Click Here For More Info
Application Process
To apply, please email a cover letter expressing your interest in a position and a copy of your CV to adventure@fuze-ecoteer.com. Please ensure you state which position you are applying for in your application. Closing date for applications is Tuesday 30th November 2021.
For intern applications, please let us know when you can start and for how long. We require a minimum commitment of  3 months (for Malaysian applicants) but prefer 6-12 months (especially for international applicants) with additional benefits for those willing to commit to longer placements.
For more information, email adventure@fuze-ecoteer.com
Benefits
Apart from making new friends and learning valuable skills, whilst enjoying the local culture and hospitality, there are some additional perks.
For instance, if you stay for 7 or more months, you will receive an allowance of RM250 per month from your 7th month onwards.
If you want any advice on taking a conservation internship take at these free videos from Conservation Careers as a Starting point.
Conservation Career Advice
If you want a career in conservation then you are joining a competitive but very enjoyable and meaningful industry.  One of the best tips we can give you is to take a conservation internship, but take an internship for a minimum of 6 months, Fuze Ecoteer have employed many of their ex volunteers and interns in full time paid positions.  
The key to your internship is not only to learn skills but also to network. Networking and showing to your employer that you are passionate, hard working and able to work in a team are vital.  You want to put yourself in the mind of the management.  The reason is because when a full time position becomes available you want to be one of the first people they think about.  Plus the conservation world is very small and to get a recommendation from a fellow conservation leader is very important.
Secondly, I would recommend gaining a skill which is rare but useful.  Things like videography, photography and even think out of the box, skills and qualifications in risk assessments, sales and safety training are all very useful skills that conservation projects normally pay consultants or external trainers for.  If you can provide these skills at a lower cost you can move easily between projects.

Below is a video from Daniel Quilter one of the Fuze Ecoteer founders talking about his career in conservation.
Conservation Skills Videos
Fuze Ecoteer has developed a series of skill videos to help you to hone your conservation project skills. The series is on the Ecoteer youtube channel, go there now to find out more about what skills you can learn to help your conservation career, follow the links below. 
Rainforest conservation career skill lessons