PMRS and EWC Innovation Fellowship
The Perhentian Marine Research Station is working with the
East and West Centre on an innovative development programme
PMRS was established in 2016 to partake in marine conservation in the Perhentian Islands. As a small scale marine station, the stations operations are supported by interns and volunteers.  The voluntourism programme helps to execute the majority of the programmes run by the station. However they do believe that investment in the young generation is necessary to ensure they are able to optimally contribute to their communities and nations in the future. The Younger generation are a priceless resource because they are the future. In realisation of the importance of youth empowerment, PMRS, through the support of the East West Center, has embarked on its initiatives in community empowerment through two innovation programs;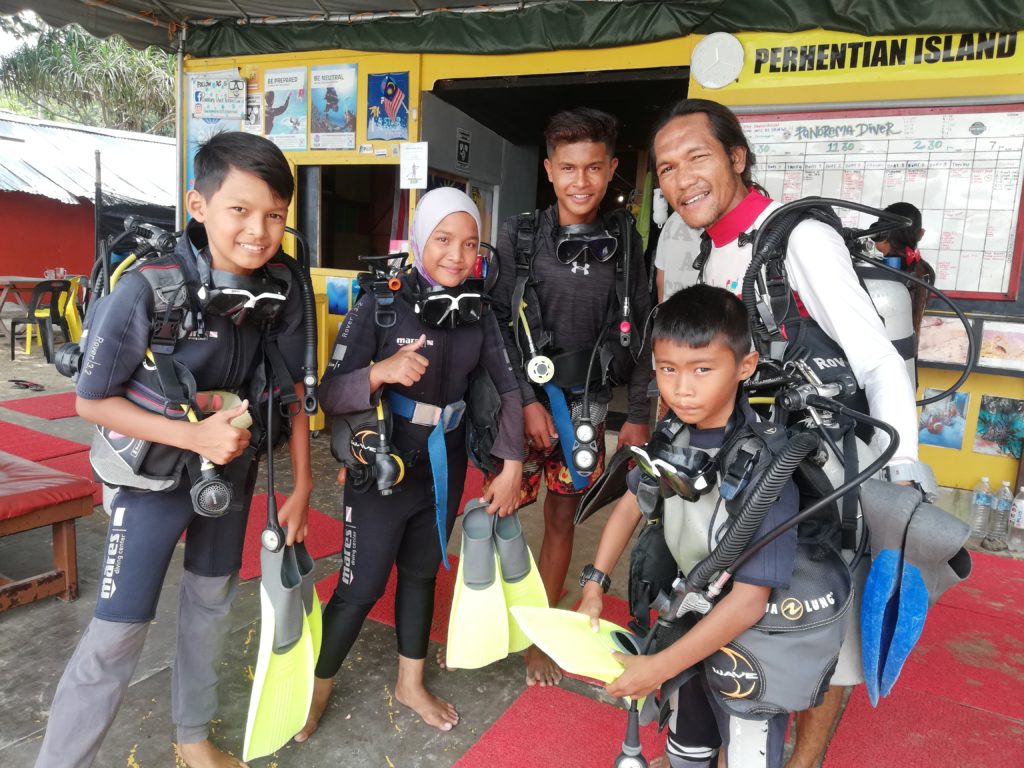 Junior Diver programme 
Acknowledging that the future of the Perhentian Islands is in the hands of her people, PMRS is working closely with it's sister project – Perhentian Eco-Education Project (PEEP) to further continue investing in the young generation of the island. The Junior Diver programme (aged 10-15 years old) is a community empowerment programme that is targeting the younger generation of the Perhentian Island with two main innovative goals are:- 
1) to deepen the interest in marine ecosystems amongst the island children.  They will learn through education modules and practical learning through diving with the station 
and 2) empower the island children to protect their homeland by nourishing their sense of belonging to the islands and her ultimate future.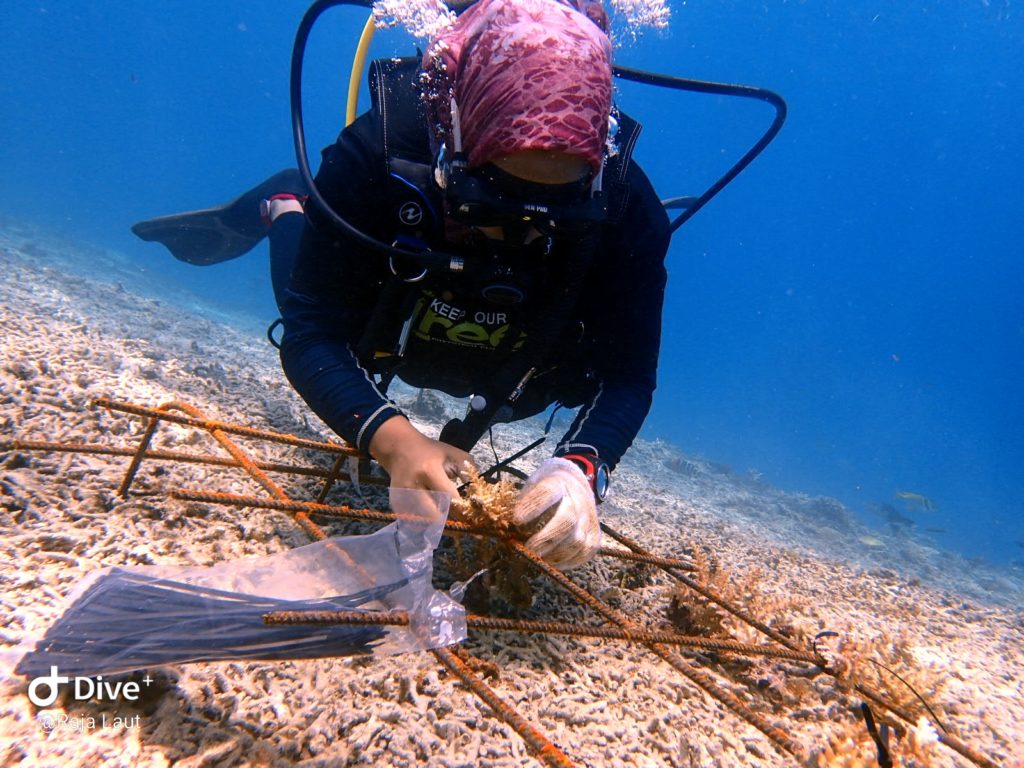 Marine Scholar programme
The Marine scholarship is a programme that Fuze Ecoteer invests in Malaysian young adults (16 to 25 years old) to undertake conservation training with PMRS.  The programme is to help them understand the essence of being in the conservation world – with hands on experience working with local communities, communication with stakeholders, and project management. The Marine Scholar programme aims to extend the environmental stewardship beyond Perhentian Islands and is designed to produce more conservation minded youth when they venture into various career industries.
2020 has been a challenging year for PMRS as the current COVID-19 pandemic is badly impacting our finance and station activities with volunteers and groups no longer able to join us. As the volunteer and group fees cover a large amount of our operational and research costs, most of the activities were halted and the team decided to launch a crowdfunding mission on the SimplyGiving website to support our operation. We received many positive support from people all around the world with the target amount having been fully funded in only 3 weeks.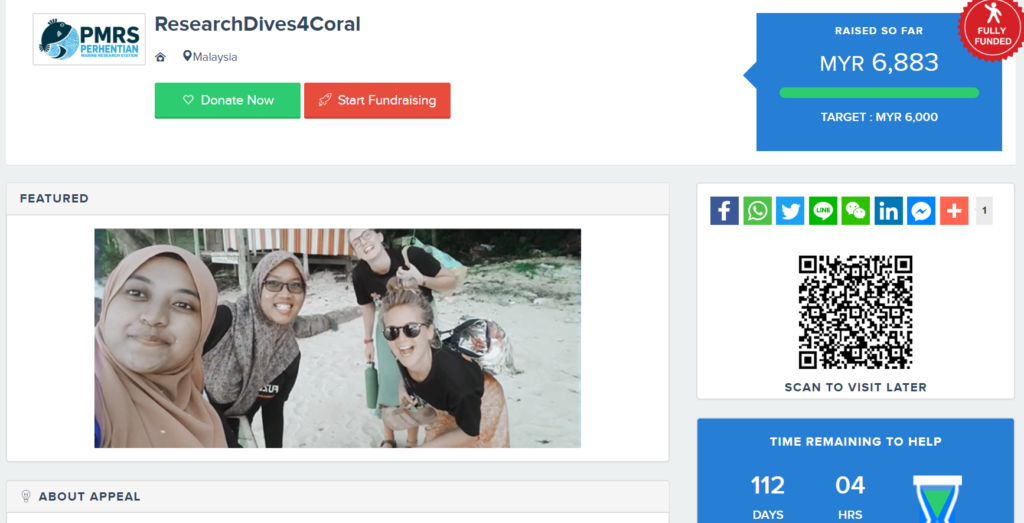 In late August 2020, PMRS was selected to be one of the Innovation Fellows of East West Center (EWC), Hawaii. Fellows of the programme will co-design and co-deliver innovation initiatives for EWC within their organization or company. The fellowship financially supports innovation within health, environment, and community resilience and arts sectors. This collaboration between PMRS and EWC will help the station to innovate and continue its programmes.