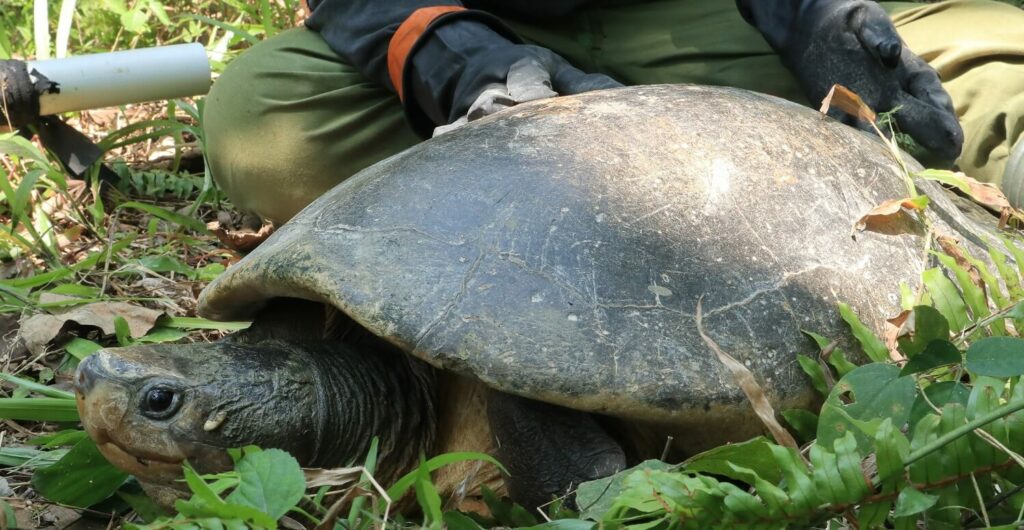 Animal Care Volunteer Project
Help care for wild animals who got caught in the illegal wildlife trade. Join as a volunteer on this animal care volunteer project in Indonesia.  We have 120 animals at present with 50 reptiles and 50 birds.
This animal care volunteer project gives you the opportunity to work alongside Indonesia's famous wildlife. The centre currently cares for 120 animals, this includes 2 Sun bears, 9 primates, 3 binturongs and 50 reptiles and 50 birds.  We are an active rescue centre with animals coming and going. We did have orangutans however we have great news, 5 have gone to rehabilitation centres with the hope of them being released back to the wild and 4 are unable to be released and have gone to Bali Zoo which provides larger enclosured for them to live the rest of their lives.
The Wildlife Rescue Centre
The Wildlife Rescue Centre Jogja is located in West Yogyakarta, Indonesia, and is surrounded by many acres of tropical forest. Founded in 2010 the centre began taking in animals who are victims of illegal wildlife trafficking. Consequently, there are now more than 120 animals at the Centre. Learn more about the project and its impacts in 2019.
Wildlife Rescue Centre's Goal
The goal of the Centre is to release as many animals back into the wild as possible. However, sadly, this is not always possible. Many animals at the animal care volunteer project are not native to Java. Therefore, they must first be translocated to rehabilitation centres in their native home. Hence, for those animals the Centre is a halfway house.
What Will I Do?
You will help with activities such as enclosure cleaning and enrichment. By doing so, you will be helping the animals on their rehabilitation path. This is because, enrichment is important to maintain natural behaviours that they will need in the wild. You are helping some 120 animals on their journey back to the wild!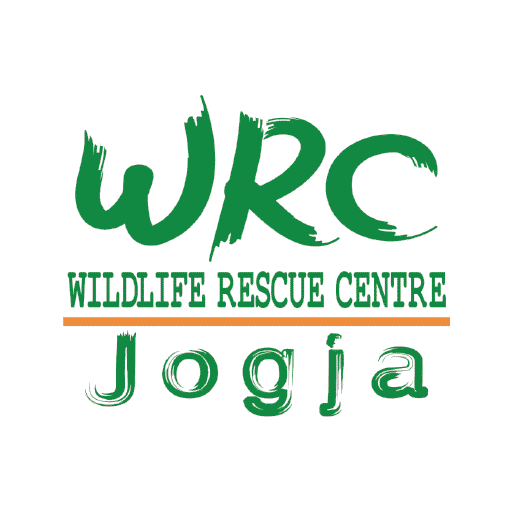 Testimonials
I really felt welcome and loved/appreciated. The excitement I felt the following morning waking in a jungle to gibbons calling but still having those essential creature comforts. I was only able to stay 2 weeks and time flew by so fast. All I want to do now is return and give all my babies that I looked after big cuddles. Once a volunteer always a volunteer. Thank you WRC for letting me have this amazing experience. - Cindy
Testimonials
I had an amazing time at WRC, it was so cool to be up close to the wildlife. All of the keepers are nice and make the time in the animal area even more exciting. I got to work alongside keepers, vets and also help with tasks like enrichment and maintenance as well as animal feeding! - Hannah
Testimonials
I had the chance to actually get to know one of the keepers quite personally. He shared stories of his hardships and family. It allowed me to understand how difficult life can be for a Javan native and the fear of their own children never moving beyond the village they are born in. Although poverty stands out, the richness of the land, its animals and its culture stands out. I had the chance to get close to Dwi, a former animal vet at the sanctuary, and she told me of her dreams to leave the island and do something more. I even experienced a wedding party and was amazed how people with little can give so much and feed a village as a blessing for their wedding day. I dont have just one story, I have a collection of events that shaped my thinking. - Courtney
Testimonials
Was just overwhelmed from the start with how friendly and helpful the locals and staff at the centre were with assistance from getting in out of Jogjakarta and driving us to Mount Merapi, plus everything in between. Would definitely recommend this program if you are after a social immersersion experience aswell as working with a wide range of animals including Orangutans, Sun Bears, Eagles, Slow Lorris and many more. - James
Testimonials
I could write an essay about my experiences but I wont. I have had a brilliant 2 weeks working with the Animal Keepers and Vet. The keepers are very patient and try hard to communicate in English. Accomodation and food is good and you definitely won't go hungry. I was a bit shocked that there were air cons in each room. The staff, keepers and volunteer coordinators truly care for the animals wellbeing here. I was lucky enough to help work on the baby sun-bears indoor enclosure and see her transition to this bigger cage. - Sarah
Testimonials
I volunteered at the wildlife centre Joga for two week in January and it has been an amazing to work with the staff and meet and learn about all the incredible animals they have here. The mornings here start with a wake up call from the gibbons, macaques,orangutans and birds- what better way to start the day! The animal keepers are very welcoming and have answered any questions I have had about the centre, Java and most importantly the animals themselves, this is also true of the project co-ordination Renea who has made me feel extremely welcome as well as being a great source of knowledge about the culture,traditions and language of Java and Indonesia. - Gracie
Volunteer Project Details
Project Activities & Itinerary
Pricing & Start Dates
Food & Accommodation
Project Activities & Itinerary
Daily Activities
Volunteers at the wildlife rescue centre, Jogja work for five days and rest for two. Each morning, you will work with a keeper to clean enclosures. There are 4 areas that you will work in: with 9 primates, 50 reptiles, 50 birds, and small mammals including 2 Sun bears, 3 binturong and in the nutrition room. You will rotate through these and during your second week you will be able to pick areas you would like to focus on more.
What will I do in the morning?
The first area you will work in is the nutrition room where you'll help Bob prepare the foods for all of the 120+ animals. Secondly, you'll work with Dedi cleaning the small primates. This includes sun bears, gibbons, siamang, macaque, and binturong. Thirdly, you will work with Sangsang cleaning out the birds. Lastly, your time will be spent with Ramelan, cleaning the reptiles enclosures.
What happens after break time?
It is now feeding time for the animal. You can pick which animals you want to help feed such as small primates, crocodile, macaque, siamang or eagles! If you are not helping to feed, you can help to clean the mice trays or make enrichment for the animals.
After lunch activities include making enrichment, (Read here on why animal enrichment is important) and assisting vets. Next, you will also help with enclosure maintenance such as cleaning turtle or sun bear pools or repairing enclosures. Moreover, if there is time, you might also be able to help with the afternoon feeding!
What else will I be doing?
On Wednesdays, the Centre hosts community English Class. You will be able to assist the staff to help teach English to the youth and anybody who wants to learn English. Other than that, you can even play games in your lessons! On Thursdays, you will experience a Javan dinner at a local Javanese family's house. The family will show you around and also cook traditional food for you. These sessions are a great way to make some new Indonesian friends whilst learning about their culture. The more effort you put into these sessions, the more you will get out of them, ask loads of questions and show an interest in learning about a new culture!
Will I have free time?
Weekends are your free time. You can explore Yogyakarta or rest. Otherwise, if you would like to work more, you can also discuss with the team. Read our 13 Best Things to do in Yogyakarta for ideas.
Pricing & Start Dates
Food & Accommodation
Check out our other projects!
You can support the Fuze Ecoteer projects and supported organisations by buying their merchandise.  A minimum of 60% of your fee goes directly towards the conservation cause linked to that product.  The other percentage is used for production costs.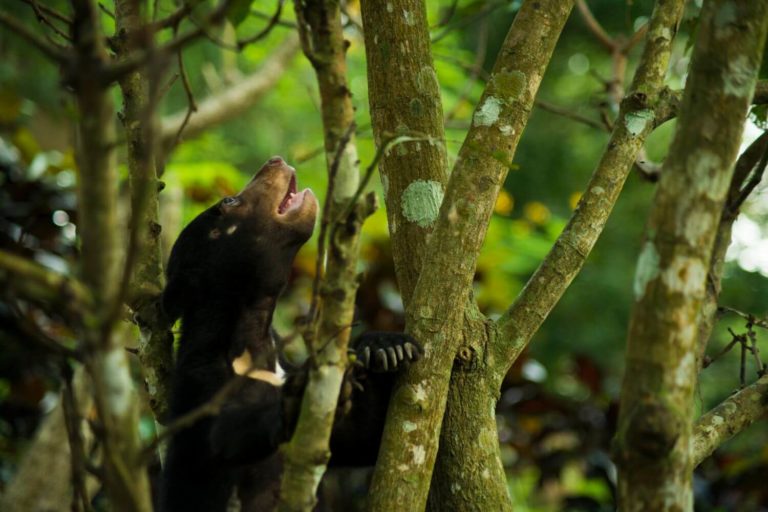 Tips to volunteer at Wildlife Rescue Centre We have experience of volunteering at wildlife rescue centres since 2005.  Check out our tips before you decide
Read More »