Marine Conservation Volunteer Project
Learn to scuba dive and then help with this Fuze Ecoteer Marine conservation volunteer project. Help restore corals and join the research team on anemones or reef surveys – depending on what needs doing.
Use the tabs below to quickly navigate the page.
Our Marine Conservation Volunteer Project is the newest of all the FE established projects with an aim to preserve and restore coral reefs and seagrass beds around the islands. This project is perfect for you if you want to improve your diving skills or interested in coral reef restoration and conservation. You will also be able to learn valuable conservation and stakeholder engagement skills which are a must for any future conservationists.
The Perhentian Marine Research Station is a small scale research station which focuses on the practical aspects of marine research and conservation. This means that PMRS can accommodate a wide range of volunteers who undergo training in marine life identification and underwater survey techniques, before the acquisition of survey data.
What kind of research, is always based on what's needed at that moment. However, our primary aim is to collect vital marine data through the mapping and health assessments of seagrass beds and coral reefs. Moreover, we also seek to collaborate and work with dive centres and local resorts for environmental conservation. Our team also works closely with the Marine Parks Department and Reef Check Malaysia. Learn more about the project and its impacts in 2019.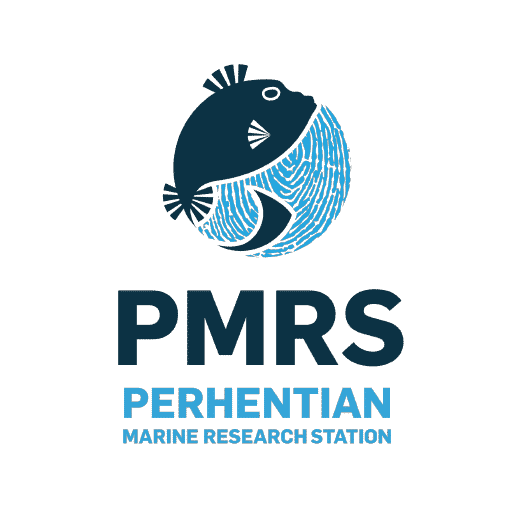 Testimonials
To breathe underwater is a magical thing, and this is a great place to do it for the first time! If you're already a diver, you can further improve your dive skills while learning about specific marine life and the challenges they face. You will learn a great set of skills that you can take anywhere to work to protect the ocean. Unique to many conservation projects, you will stay in the village, which is an amazing opportunity to learn about another culture and get to know the local people. - Lauren
Testimonials
I had an incredible time on the Perhentian Islands last year and the PMRS house was the perfect base! Located in the local village, the house allows you to interact with the local children and experience the Malay culture! The project staff were incredible, going out of their way to show you all the amazing dive sites and island experiences! The House and hosts leave you feeling relaxed and welcome for your entire stay! LOVED every minute of my stay, I'll definitely be back! - Megan
Testimonials
Really interesting and changes one's thinking. However the length of the program is not enough to do a lot (one needs to train for some of the activities) but it gives an insight on the required activities for conservation of coral reefs and related nature. And during this it provides useful experience, interesting connections to the local people, and lots of fun which we still talk about almost a year later. We actually want to go back to do something even more (less training and more action). Recommended for people who try to do something and want to be involved! - Peter
Testimonials
I stayed one month volunteering at the Project, allying conservation of the coral reef through surveys and awareness campaigns. It was the best holiday I ever had. A lot better than a simple hotel, I had the opportunity to live in the middle of a Malaysian village, see how they live, learn a bit of their language to communicate with them but also play with very cute kids. I really felt that everything was made for the volunteers the enjoy their stay. Food was very good, the house and the bathroom were clean, the equipment, of a very good quality.

I first thought I was going to dive! I quickly realize that there, diving is a unique experience! I felt my skills improving a lot there! Indeed I trained to control my buoyancy in a very precise way. I couldn't leave the place without thinking I would be back!
Volunteer Project Details
Your Itinerary
Project Activities
Pricing & Start Dates
Food & Accommodation
Your Itinerary
Conservation in Action
Arrival on Monday | Briefing and Orientation | Water confidence session and project initiation.
Week 1
Dive Course (if you are a Qualified Diver, you will start research training and survey immediately)
Week 2 onwards
Research Training and Survey Weeks – an example of the dives are below, but what you do depends on the needs of the project.

1 survey skills & buoyancy dive

2 coral nursery dives

2 Reef  survey dives (fish/invertebrates & substrate/coral health).

3 other dives – clean up, ghost net removal. depending on what is needed.

Sundays – It's time for you to wave goodbye to the island. If you are staying for more than a week, it is your day off! Have fun exploring the island or do more diving!
* Detailed itinerary will be provided after booking with us. 
Project Activities
Pricing & Start Dates
Food & Accommodation
Check out our other projects!
You can support the Fuze Ecoteer projects and supported organisations by buying their merchandise.  A minimum of 60% of your fee goes directly towards the conservation cause linked to that product.  The other percentage is used for production costs.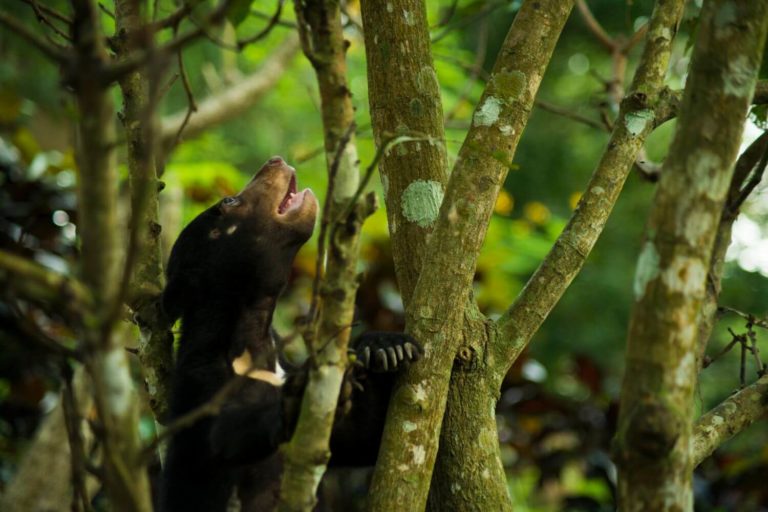 Tips to volunteer at Wildlife Rescue Centre We have experience of volunteering at wildlife rescue centres since 2005.  Check out our tips before you decide
Read More »